Among us, a game that released in 2018, has become so popular in recent times. If you have seen it over the internet then this game has been the talk of the town. And many users, players, etc. have hyped it up too much. In fact, there are many users who have recently downloaded Among us just falling for the hype. I mean they just want to try the game out and find the reason why it is been in the news for the past few times.
To begin with, Among us is a simple online multiplayer game developed by Innersloth. In this game, you can play from 4 to 10 players at a time. The first true trend of Among us started in November when Google released a number. This number is the active players who played Among us in the month of November. And this number is as huge as half a billion. I mean that is literally crazy.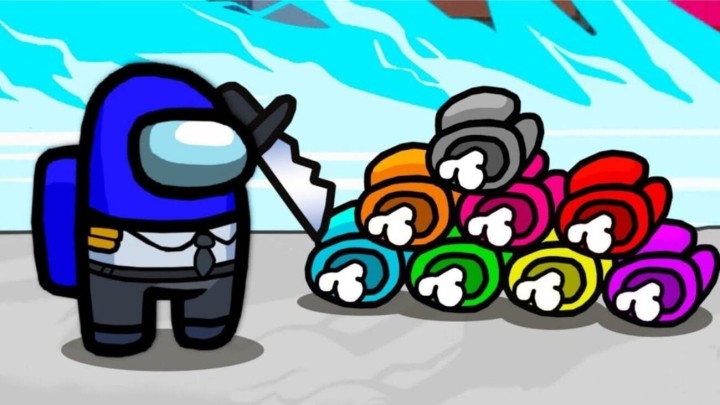 There are so many people who want to play such light-hearted games over the RPG games like PUBG and all. So, if you also want to try this game out, then you can head over to Google Play or App Store and install it right away. In this way, you can also join that heck of people playing Among us. But if you want to play Among us on Windows or Mac PC then here is a workaround
---
Among us Download for Windows and Mac:
First of all, Among us is officially available on Microsoft Store but the problem is you need to pay for it. It is absolutely worth it but in case you do not want to pay and play then try this out. And for Mac users, there is no other way possible.
Firstly, before getting to the actual game, you need to download another software called Android Emulator. In case you do not know, an Android Emulator is a software for PC with which you can run Android apps on your PC. Not to mention, this works fine with both Windows as well as Mac devices. And on the subject of Android apps, there are lots of them. So, in case you want to run any other such app or game then it should work fine.
Now, if you search for it, there are a number of emulators out there. But you can go with Bluestacks or Nox player in my view. After downloading the emulator of your choice, just open the app and sign in with a Google account. It would be better if you go with the same account that you use on your smartphone. Once done, open the Play Store, search for Among us and install it. With some moments of wait, you have successfully installed the most played game in recent times on your PC.
---
Conclusion: 
In summary, these quick steps should help you out getting this game on your PC. So, now you can enjoy the essence on a relatively much larger screen. That being said, if you find this guide useful then make sure to share it with your squad. Finally, also have them on board for the next game.