Indian Premier League 2021, or shortly known as IPL, is almost here. In case you do not know, IPL 2021 will start on the 9th of April. So, this season would be a treat for all the cricket fans in the country. Also, last years IPL season was kind of okay. But, it was not any mind-boggling experience with intense situations. Maybe, IPL 2021 continues the legacy of this yearly championship. On the viewer side, the main thing is where can we watch IPL for free. If you are looking for the same, then Jio TV is one of the best options.
As the name suggests, Jio TV is a free TV streaming service for Jio network subscribers. If you have a Jio Sim card on your device, then you can download the app from Google Play Store, lop in using your Jio number, and start streaming various channels. To watch IPL on Jio TV, you can select the Star Sports network. But, here we have provided a couple of methods with which you can watch IPL for free on Jio TV without a Jio Sim card.
---
How to watch IPL 2021 for free on Jio TV without a Jio sim card:
Method 1: 
In this method, you can download and install the Jio TV app from Google Play Store. Once you download the file, open it, and you can see there are two sections. One of them is a Jio number, while the other one is Jio ID. Select the Jio number and enter any existing Jio number of your friend or family member. Also, make sure to enter the OTP correctly under the stipulated period. That's it. Now, you can watch all the Jio TV channels on your smartphone for free.
Do note that you need to log in again if you reset the device or clear the data. Even though this is not 100% without a Jio card, it is a one-time process. Nowadays, every vicinity member has at least one other person in contact who has an active Jio number. Because after all, there are more than 40 crores Jio subscribers out of the 130 crores population. So, do give it a try. 
Method 2: 
By any chance, you have no known Jio number or any reason, then here is another method. For this, you need to download the modded APK file. First, click here and download the MOD APK of Jio TV. Now, make sure that you turn on install from unknown sources in your device settings. After that, run the file and install it on your device. Remember two sections. Select Jio ID, and enter any of the below pair of user ID and password.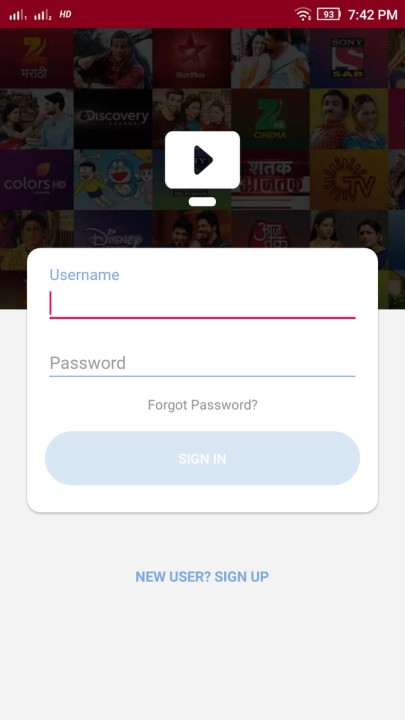 6200056387: Golu@1996
6206582365: 658@165HI
6263981446: TIWARI@123
9399794436: 5865%$lks
9398582456: 5266-586!52
9755010713: 73374$@aaD
6324272089: JTV435#uCS
9398675421: lYsT640*&Uz
kst@gmail.com: rajesh17676
k.motwani@gmail.com: coolcul8er
uttamsinha20@yahoo.in: samrat6887
hemants99@gmail.com: buntis99
gupta@rediffmail.com: mpnit2111
dhanrajagrawal@gmail.com: dhanu007
vishalonnet60@gmail.com: vishal60
mann0707@gmail.com: jonam123
logu@yahoo.com: sanjana1
rajeev9ry@gmail.com: xxx999raj
ltcolarvind@gmail.com: binu0007
gupta_neerajk@yahoo.com: nkg200766
nmrampuria@gmail.com: nmr0rkr1
darshanbhammar@yahoo.com: bhumika1234
sujanmohanty@hotmail.com: sutapa321
udujala@gmail.com: omprem99
---
Conclusion: 
To sum up, the Jio TV app is a great way to watch all the live TV channels for free. So, you can cross-check and try from the given list of User IDs and passwords. Alternatively, if you can browse for Disney+Hotstar bundled packs for Vi and Airtel. It starts from just 401 INR and provides an annual VIP plan, 3 GB data, unlimited calls for 28 days. On that note, consider sharing this article with your cricket squad.